I'm missing my good baking pans, Penzeys spices and weather cool enough to make baking tolerable. I've been nostalgically browsing my Photobucket account, drooling over things I made in yesteryear.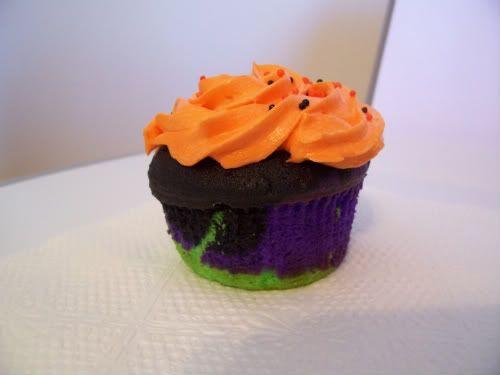 Spooky Halloween "rainbow" cupcake. Rainbow cupcakes are super easy to do. Just make a box white cake mix, separate the batter evenly into different bowls, add food coloring to desired intensity and then layer the batter into the pan. Buttercream recipe.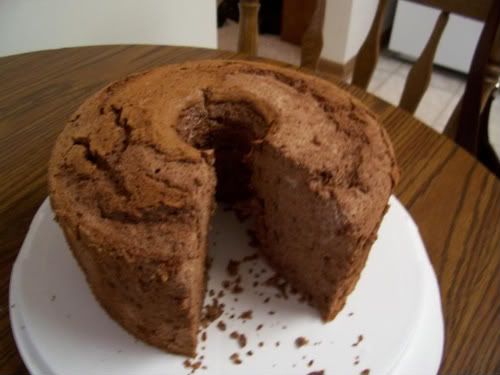 Chocolate angel food cake. Recipe via "The Cake Bible."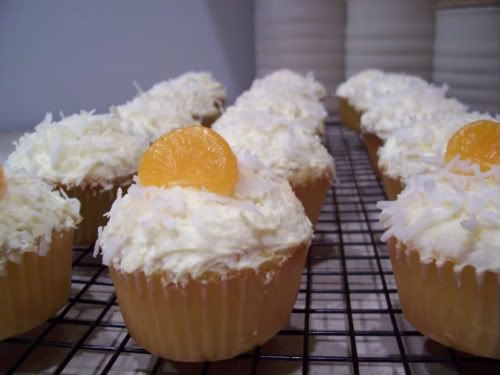 Mandarin orange cupcakes with vanilla pineapple whipped cream topping and toasted coconut. Sorry, ya'll aren't getting this recipe. Family secret passed down from my grandma. ;)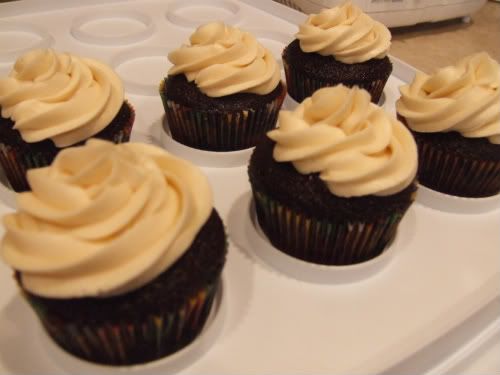 Chocolate Guinness stout cupcakes with Irish cream and peppermint frosting. Recipe via smittenkitchen. Only change I made was to add Rumple Minze to the frosting as well as the Bailey's.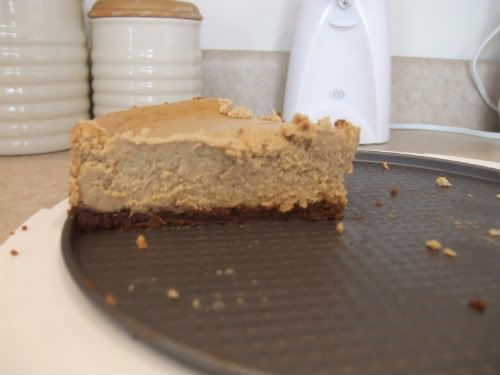 Persimmon cheesecake. Changes: Omitted the sour cream topping and ginger. Added 1/2 tsp cinnamon and 1/4 tsp nutmeg to the filling and did a crushed gingersnap crust. This was so incredibly delicious. This was all that remained after a weekend in Chicago with friends.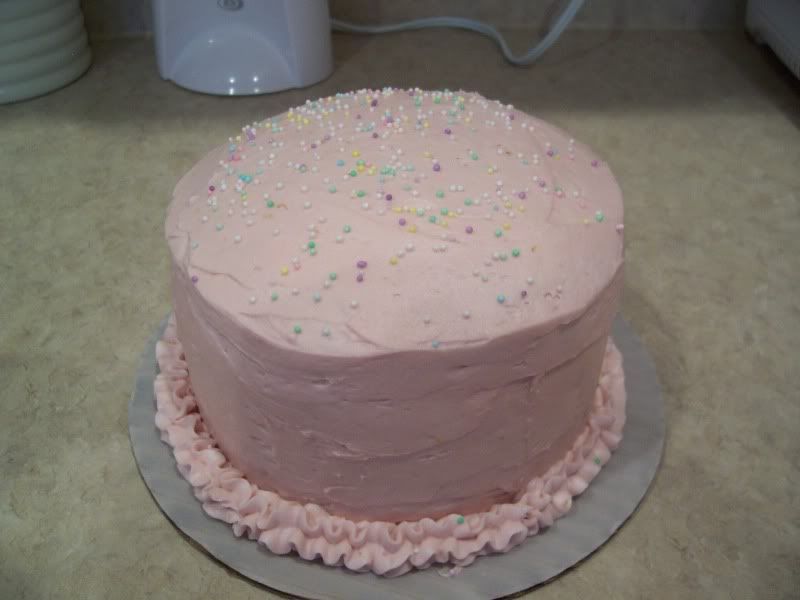 Lemon cake with lemon curd filling (Trader Joe's) and raspberry buttercream icing (same buttercream recipe as the Halloween cupcake, plus raspberry fruit spread) for my mother's 49th birthday. Yeah, the top is domed and the piping on the bottom is amateurish. I finished this at like 11:30pm when I had to be at work at 6am the next day, so I couldn't be arsed to level it or get fancy with my decorating. It tasted amazing and my mom loved it, and that's all that matters.